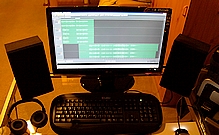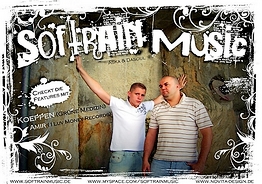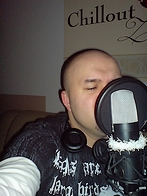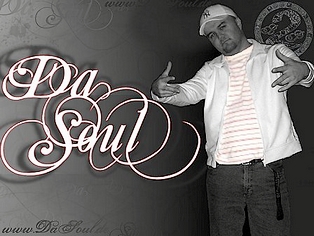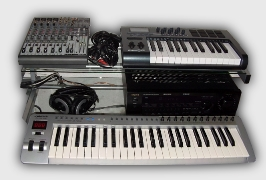 "Black2Production & AHBeats Wenzel" was founded by me, Michael Wenzel, in 2006 without financial interest and as a label registered at the German GVL since 2013. The Labelcode is: LC 30136.
Before it was foundet I have produced music with artist name "DaSoul" in the beginning of 90s. Before I published my audio material on the Internet I made songs in a small room and got my first experience in production & mastering.
In the past I didn't have a fast computer like I have today. It was the beginning of my music creation with a double cassette recorder and an simple microphone.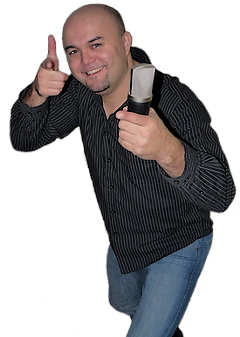 At the end of 1996 I bought a windows xp computer and a lot of good music software to get a better sound quality. Not only the quality of the sound got better and better also the workflow of my productions got faster.
Until 2011 I used windows xp. Than I changed my operating system to Windows 7. Since then I worked with daws like FL Studio, Audition, Samplitude, Sony Music Studio and so on. With the help of a sound engineer my studio was converted into a better working place.

After I had updated my studio and through a better audiotechnology my audio recordings became more and more professional.
From 2006 until the beginning of 2007 I worked together with two artists from Berlin Germany. The band name was "StyleVerbund" and we recordet an interesting album with the name "KENNST DU EINES KENNST DU ALLES". Many fans were inspired by our music. We had no financial interesst. It was just for fun and for our friends. When you listen to the music you can hear a lot of passion, energy and fun that was invested.
From June, 2007 until September, 2007 I took a break with "StyleVerbund" and produced together with a very good rapper called "Aska". Under the name "Softrain Music" we produced some good German rap tracks.
From the end of 2007 till the beginning of 2009 I worked again on the project "StyleVerbund". Together with DaLord, formerly from TSP, some nice tracks came out again.
Then "StyleVerbund" as well as "Softrain Music" were put on hold for time reasons. It was really a very great time and a lot of fun.

All songs that are produced in the past can be listen here on the homepage in the section MUSIC.

In the future there will be other projects launched with different styles in various genres. You will listen to rap, singing voices and new beat sounds.
From 2012 to 2014 I was also on the road as "Mister Mike" and produced songs in the areas of pop, disco fox & dance songs and had some appearances in front of an audience. It was an interesting time and I had a lot of fun. I put the project on hold for reasons of time and work.

The new project since 2014 is called "Say Silver". Here I produce music in the areas of "Electronic Dance", "Disco Dance" & "Club Sounds"

Since 2014 I have been back as a "DJ DaSoul" (mobile dj for Berlin and the surrounding area) and take care of the musical atmosphere at various Events.
For me as a producer, composer and artist it is important to make different styles and music in best audio quality like hiphop, rap, rnb, pop, dance, edm & German pop beats. Music is my life and I love to produce new sounds without haste.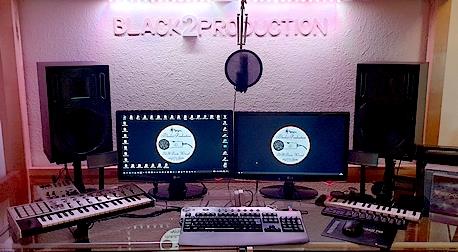 "Black2Production & AHBeats Wenzel" is a music label from Berlin that gets the best out of passion and music feeling. Spending all the time in own work as well as together with other musicians. Every music direction like hiphop, rap, rnb, soul, pop or edm will be taken to create different songs. Music will be born as new style to be listen with the heart.
iZotope Neutron 3 Advanced
iZotope Ozone 9 Advanced
iZotope RX 9 Standard
Steinberg Cubase Pro 11
Samplitude Pro X3 Suite
Sound Forge Pro 11
Adobe Audition 1.5
Initial Heat Up 3
reFX Nexus 3
FL Studio 20
Native Instruments Komplete 13
Behringer Truth B3031A
Yamaha Mixer AG06
AKG K141
AKG K171 MKII
AKG K271 Studio
AKG Perception 220
Sennheiser HD205
Samson Go Mic USB
Kork microKontrol Keyboard
M-Audio Keystation Mini 32
Bose ® Companion ® 5 Lautsprecher
My home studio in Berlin and my hardware and software that I use: